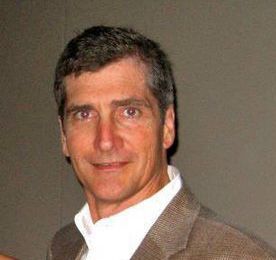 Mark Davidson
Mark has over 28 years of real estate leasing and brokerage experience. For seventeen of those years he worked along side Bob Breunig, the former All-Pro linebacker for the Dallas Cowboys. . Mark has played a role in over 600 real estate transactions encompassing all commercial property categories. As examples of his versatility he sold a 80,000 sf flex space complex in Irving, TX, represented a tenant involving 105,000 sf of flex space in Plano, TX, acted on behalf of the landlord to complete a 115,000 sf office lease in the heart of Uptown, redeveloped and leased-up a North East Dallas retail center, maintained a fifteen year leasing assignment for a portfolio of three Uptown mid-rise office buildings, represented GEICO in Dallas for almost twenty years, which included leasing their 15 story North Dallas property.

He has vast experience in all aspects of commercial real estate including construction, property management, leasing, document preparation/negotiations, building interior/exterior redesign projects, brokerage, financial forecasting, and formulating effective marketing strategies .

Mark stays involved in his local community. He served as the Director of the Economic Development Corporation for Colleyville,TX. Currently, he is on the Board of Director's for the Colleyville Executive Organization. It is a membership group of area involved citizens and office holders that live, own or transact business in Colleyville. He serves as the PR Chairman. Recently he received recognition from his Texas State Rep. Mark has also served as a church elder. He holds a BBA from Texas Tech and is actively invoved in the Alumni Association .